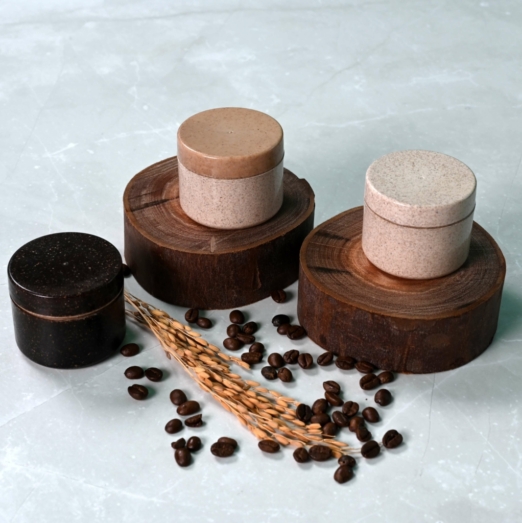 BioDur
For durable products
Biocomposites with up-to 50% crop-waste such as bamboo, rice husk, starch and olefin based binders. Benefits of BioDur includes affordable sustainability, reduced CO2 emissions, light weight with better properties. Suitable for automotive, houseware, furniture, toys, etc.
Abundant supply of crop-waste
Experience in using crop-waste and fast-renewables from farm, factory and forest. These include and not limited to bamboo, coir, rice husk, coffee husk, spent barley, wood chips, coffee grounds, pine needles and much more.
Multiple grades for diverse needs
More than 200 grades of biocomposite materials to suite every need of modern business and consumer lifestyle. Limitless possibilities & yet we are happy to develop new grades if it is necessary to meet your specific needs.
Inspiring tomorrow's products
Get our biocomposite material working for your products
Artificial Intelligence
To choose the right material
We automated the process of choosing right biocomposite material for your requirements. We developed ML & AI technologies to make the right choice from more than 500 formulations and 100K possibilities.
Helping companies and consumers achieve their sustainability goals
Speak to our experts, let's build a sustainable future together
Looking for the right sustainable solution may not be an easy task. We are happy to support you with the material selection, processing, product engineering, mould development, part manufacturing and provide clarifications about our materials.
Latest Media – News, Events & Blogs
Material handling products made with sustainable material Sustainable [...]
Cradle-to-grave carbon footprint of BioDur biocomposites The key [...]
Cradle-to-gate carbon footprint of BioDur biocomposites based products [...]